10 Day Namibia Highlights Tour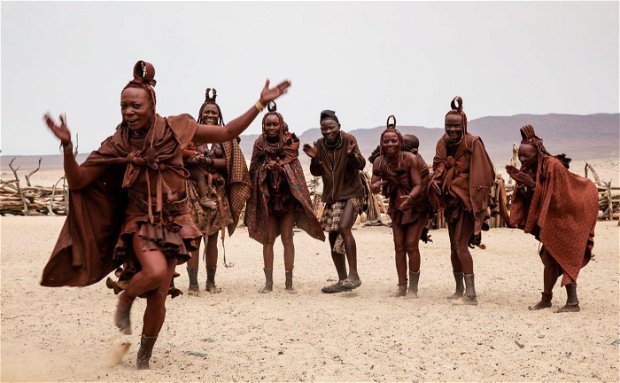 These are 10 days our clients will never ever forget. We take our clients on a breathtaking tour to Sossusvlei, Swakopmund, Damaraland and Etosha.
Clients get to experience all there is to experience during these 10 Days and this is a very popular tour among our clients.
Included in the tour's price:
Transportation/fuel (in case of self-drive fuel is not included),
Accommodation
Meals as per itinerary
National park entrance fee
Tour guide for the entire tour
Transfer to and from the airport
Pick-up in Windhoek and guests' transfer to the lodge/hotel after the tour
Not included in the tour's price:
Flights (bus tickets) to and from' Namibia 
extended accommodation or additional transfers
Sleeping bags on camping tours
Compulsory travel insurance
Water and drinks
Alcoholic beverages
Optional activities/attractions
Snacks
Gratuities and tips
Trip extensions
Personal shopping
Visa to Namibia
Gallery
Itinerary
Day 1
Cheetah Drive and Sundowner
Shortly after breakfast at any hotel/lodge situated in Windhoek we travel south to world-famous Sossusvlei via Spreetshoogte Pass.
We make a quick stop at the viewpoint to admire the picture-perfect Namib. The activities in the afternoon include a Cheetah drive with a sundowner. 

Meals: dinner
Distance: 350 km on gravel road 
Duration: +/- 5 to 6 hours including stops 
Accommodation: 2 nights at Solitaire Lodge
Day 2
Highest Dunes and Oldest Desert
We leave early in the morning, just before sunrise for Sossusvlei.
We start off by climbing Dune 45, this is a must-do and we recommend this to everyone. After Dune 45 it is off to the surreal Dead Vlei, a place of vast desert pan where dried-up, ancient acacias stand silent in the open-air gallery.
If you up for it, you can take on climbing one of the highest dunes in the World, the "Big Daddy"' or "Big Mama". Sossusvlei and Dead Vlei are considered to be one of the most photogenic and some of the most photographed places on Earth and make for beautiful memories!
Be on the lookout, you may just see the occasional wildlife: ostriches, Oryx, bat-eared foxes, springboks, possibly cheetah and various birds inhabiting the desert.
Meals: breakfast, dinner.
Day 3
Beautiful Swakopmund (Day 1)
After breakfast, make our way to the north-west, to Swakopmund, set on the Atlantic coast.
Be on the lookout, there is a good chance of spotting ostriches, springboks, mountain zebras and Oryx grazing in their natural habitat, so be on the lookout!
Meals: breakfast, dinner at Swakopmund.
Distance: around 320 km on gravel roads.
Duration of travel: around +/- 6 hrs with stops for lunch and pictures.
Accommodation: 2 nights at Indulge Guest House
Day 4
Beautiful Swakopmund (Day 2)
Today we enjoy a relaxed day in Swakopmund. You are free to do whatever you want to do.
Swakopmund is well known for its beautiful architecture and German design buildings.  The Kristal Gallery is a must-see, so do make time to visit it, and the Museum is also an amazing stop while you wandering around in town.
Optional attractions, not included in the tour's price: 
Quad bike tour into the desert dunes. (USD 30.00 p/p)
Boat Cruise early morning for 3 hours (USD 50.00 p/p)
Sandwich Harbour (USD 100.00 p/p)
Desert Dinner (USD 200.00p/p), Buffet, live entertainment, dinner in the desert under the stars.
Meals: breakfast, dinner. 
Distance: 100 km on gravel and tar roads. 
Just after breakfast, we make our way to Spitzkoppe. We visit the rock paintings and take a walk back into history as we listen to how our guide describes the meanings of the many rock paintings.  
We then take a walk with the San People near Omaruru, drinking in all the information they share with us, from how they hunt, make fire with sticks to sing and dance at the village.  This is an experience not to be missed.

Meals: Breakfast and Dinner
Accommodation: 1 night @ Omaruru Guest House
Distance: 320 km
Day 6
Damara Living Museum
After breakfast, we travel further North towards a small town called Khorixas. 
Here we find the Damara People.  Our journey for today takes us into the lives of the Damara People and the Himba people. 
We learn more about their cultures and their way of living.  If you feel up to it, we will join them in sing and dance, as we make new friends and take pictures that will last us a lifetime.

Activities included in your tour price:
Damara Living Museum
Himba Village

Meals: breakfast, dinner. 
Distance: around 300 km. 
Accommodation: 1 night at iGowati Country Lodge
Day 7
Etosha Wildlife (Day 1)
After breakfast on our way to Namibia's premier tourist attraction – Etosha National Park! Etosha is one of the world's largest Game Parks, extending more than 350km from east to west.
The wide-open plains, numerous waterholes and large number of game (estimates: 200 Lions, 16000 Zebras, 7000 Oryx/Gemsbok, 2500 Elephants, 3000 Giraffes, 600 Black Rhino, and many more other species) makes visits to Etosha very rewarding. We make time for an afternoon game drive.
Meals: breakfast, dinner
Distance: around 200 km on tarred and gravel roads.
Duration: around 3 to 4 hours with stops for sight-seeing and lunch.
Accommodation: 2 nights at Okaukuejo or Halali Lodges
Day 8
Etosha Wildlife (Day 2)
Another day of endless game viewing, we will spend this day on game drives that will hopefully give you lasting memories and endless photos to cherish a lifetime.
Etosha is also very popular for bird viewing, the large variety of birds and the ease with which they may be observed has made Etosha a popular birding venue for bird viewing lovers. 

Meals: breakfast, dinner. 
Distance: +/- 200 km on gravel roads
As we come closer to the end of our amazing highlights tour, we spend a day in the dead quiet of the Waterberg Plateau.  This place has a reach history and if the hills could talk, you would sit all night just listening to its stories. 
We reflect on the days gone by, while our guide prepares a delicious Namibian Braai and Potjie for dinner.  Enjoy the quiet nature of the plateau and reflect on your last few days with Oshili Namibia Travel and Tours.

Meals: Dinner and Breakfast
Distance:  240 km's
Accommodation: 1 night at Waterberg Plateau
After breakfast, we make our way back to the capital city. 
On the way, we stop at a small town Okahandja for last-minute shopping at a local market.  Once we arrive in Windhoek, we take you on a township and city tour, and we visit the Museum before we drop you off in the afternoon at the hotel or airport depending on your flight details.

Meals: Breakfast
Distance: 250 km